Dentists & the Dental Business
Dentists are a group of professionals who specialize in the diagnosis, prevention, and treatment of diseases, injuries, and other health conditions related to teeth. Dentists have achieved a high degree of technical skill in their profession and have extensive knowledge about human oral anatomy and physiology.
Dental care is a huge industry in the United States, with $20 billion in revenue and about 160 million people who visit the dentist each year. The median income for dentists was $187,000 as of 2016. They are one of the most highly-paid professionals in the United States. A dentist can be an entrepreneur, but they must understand how to market themselves and how to build their brand. The dentist's role has changed significantly over the years as technology has advanced. Dentistry is now a science that is supported by cutting-edge technology and innovations in materials.
Why Dentists Should Consider Starting A Business to Increase Revenue
Dentists should consider starting a business because there is an increasing demand for dental services and the demand is only going to increase in the future. While many dentists are still struggling with their finances, it is not impossible to run a successful business without having to worry about money. The key factor that makes it possible for dentists to start a business is having enough time, energy, and passion for their work. Dentists should be able to provide excellent customer service and care when they have more time available.
Dentists are in a unique position to be able to offer a wide range of services that other healthcare professionals cannot. They can offer services such as cosmetic dentistry, orthodontics, root canals, and extractions. Dentists also have the ability to expand on these services with more advanced treatments such as dental implants or dental bridges.
Dentists are not only in high demand, but they also have high earning potential. However, the average dentist spends about 12 hours a week managing their practice and only 2 hours on patient care. This leaves them with plenty of time to pursue other business opportunities that could help increase revenue and improve patient care while increasing autonomy in the process
The Essential Elements of Any Successful Dental Practice
To be successful in any industry, one must have essential elements that make up their success. A successful dental practice has these basic elements:
A strong team of professionals
Comprehensive patient care
An effective website that is easy to navigate
Quality customer service
Patient satisfaction
An effective marketing plan by a digital marketing expert
Dedication and passion
3 Ways to Open Your Own Dental Practice
Start a clinic with a partner or partners
The first option is to start a clinic with a partner or partners, which is the most common way for new dentists to open their own dental practice. The second option is buying an existing practice, which can be done by purchasing it from the owner or from someone who has decided to sell their practice. The third option is opening your own dental office without buying an existing one, which can be challenging because you will need to find space for your office and staff members before you can open for business.
Buy an existing dental practice
Buying an existing dental practice is a great option for dentists with limited capital. They can buy an established practice and work towards replacing the equipment over time. Even if they don't want to develop their own, they can still enjoy the benefits of having a thriving business and increased cash flow.
Open your own practice without buying an existing one
If you're looking for a new career path and don't want to buy an existing practice, consider opening your own. By doing so, you'll have total creative control over your work and the freedom to work according to your own values.
The first thing you should do is research the competition in your area. Find out what companies are currently operating in your area, how long they have been in business, what types of products they offer, and how much their services cost.
Once you have secured a space, the next step is to get it ready for patients. This includes painting the walls and installing new flooring. If you are not familiar with commercial painting, it is best to hire a professional painter who will ensure that the job is done properly. By taking these simple steps, you can set your practice up for success and provide quality care to your patients.
Tips for Starting and Operating A Dentistry Practice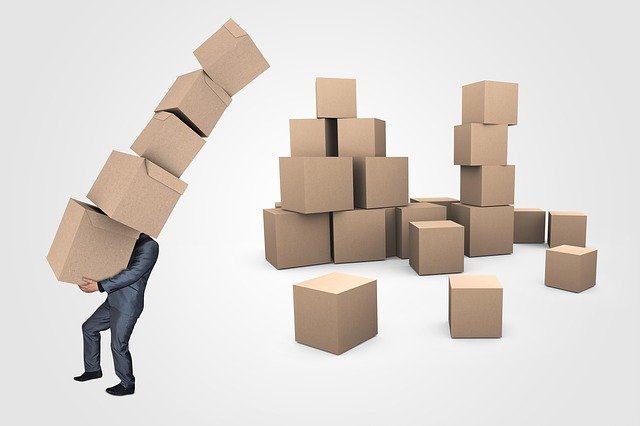 Starting a new dental practice can be a daunting task. There are many aspects to consider, including finding an office space, hiring staff, and finding patients. The best way to start is by getting your business mentoring. This will help you get the necessary guidance and resources to take on your new business.
Before starting your business, it is important that you are aware of the many different types of practices out there and what they entail in terms of responsibilities and costs. When choosing whether or not to become an oral surgeon or general dentist, it is important to consider what kind of work you enjoy doing most and if this is something that would be fulfilling for your patients as well as yourself.
The first step in starting a dentistry practice is to make sure that you have the resources to do so. You will need a license, insurance, and a place to operate. Once you have these things in place, it's time to get your team together. The type of team you want will depend on how much money you are willing to spend and what kind of services you want to offer. Start by learning as much as possible about your local market so that you can determine whether or not this is something that would be profitable for your practice.
Conclusion
In conclusion, starting a dental business can be a rewarding and fulfilling experience, but it also requires careful planning and consideration. From developing a solid business plan to choosing the right location and hiring the right staff, there are many factors to consider. Additionally, investing in SEO services can be a great way to attract new patients and build a strong online presence.
By following the tips and advice outlined in this guide, you can set yourself up for success and achieve your goals as a dental business owner. Whether you are just starting out or looking to expand your existing practice, taking the time to plan and execute your strategies effectively can make all the difference.
At the end of the day, running a successful dental business is all about providing high-quality care and building strong relationships with your patients. By focusing on these core values and implementing effective marketing strategies like SEO services, you can build a thriving practice that makes a positive impact in your community.